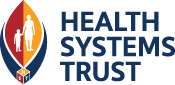 Research Registered Nurse
KwaZulu-Natal | eThekwini Metropolitan Municipality | Umlazi | Contract
The Health Systems Trust (HST) wishes to appoint an experienced Research Registered Nurse to be based at the FRESH Clinical Research Site, located at the Megacity mall in Umlazi, KwaZulu-Natal. FRESH was established in 2012 with an initial focus on the science of acute HIV infection and HIV acquisition risk in adolescent girls and young women. To accomplish this, groups of 20–30 young women, 18–23 years of age, are enrolled each month and followed longitudinally for 9-months. Frequent biological sampling is performed throughout their enrolment, coupled with provision of PrEP and intensive prevention counselling. Over the past 10 years, FRESH has expanded to become a dynamic clinical trial site specialising in early phase (IIa/IIb) trials testing interventions aimed at HIV cure and prevention. In 2022, the research scope at FRESH expanded to include maternal health, pre-term birth and HIV acquisition risk during pregnancy as related to the composition of the vaginal microbiome. For this, FRESH now also enrolls groups of young pregnant women who are followed from 1st trimester through to delivery and one year post-partum. What makes the FRESH programme entirely unique, compared to other clinical research sites, is the inclusion of a life-skills and empowerment programme for study participants that is fully integrated into the research protocol. Twice-weekly empowerment classes coincide with schedule research sampling visits. Guided by a holistic, patient-centred frame-work, FRESH is run by a 30+ person multi-disciplinary team that includes registered and enrolled nurses, counsellors, clinical research assistants, data capturers, quality control officer, pharmacists, recruiters, a doctors and other off-site clinical specialists, classroom facilitators, class assistants and a career coordinator. The site is visited frequently by principal investigators (PIs), research scientists and international collaborators and sponsors. This is a fixed-term contract position, renewable based on funding.
AREA MONITORING AND EVALUATION OFFICER
KwaZulu-Natal | uMgungundlovu District Municipality | Contract
The Health Systems Trust (HST) wishes to appoint an Area Monitoring and Evaluation Officer in uMgungundlovu, KwaZulu-Natal to support the South Africa Sustainable Response to HIV and AIDS (SA SURE Plus) Project, which aims to strengthen local capacity to provide sustainable HIV- and TB-related care and treatment services. The incumbent will provide quality assurance, oversight and technical support to the project's Data Capturers. This will entail facility-level supervision support visits (e.g. visiting a facility once every two months), capacity-building and data quality assurance (e.g. applying the Data Verification Tools during every second visit to a facility and developing action plans with the facility staff). The incumbents will also support community-based organisations in monitoring decanted patients' treatment adherence (e.g. reporting non-collection of patients' medicine parcels at Central Chronic Medicine Dispensing and Distribution (CCMDD) external pick-up points). This is a fixed-term contract position, renewable based on funding.
Digital Health Systems Support: Technicians
National | Contract
The Health Systems Trust (HST) is recruiting Health Information Technology (HIT) Technicians' Team Leads per province to work on a funded project that provides ongoing support at public health facilities in various systems. This support is aimed at the support in districts and provinces with extending implementation of the National Department of Health's Digital Health Strategy. The successful candidates will be responsible for assisting the provincial and district Information Technology (IT) teams with skills transfer. This is a fixed-term contract position, applicable for a period of six months. Location of posts required and posts to be filled Eastern Cape X2 Graaff Reinette or nearby town Aliwal Noord or Sterkspruit Northern Cape X2 Kuruman or Postmasburg and Upington or Kakemas